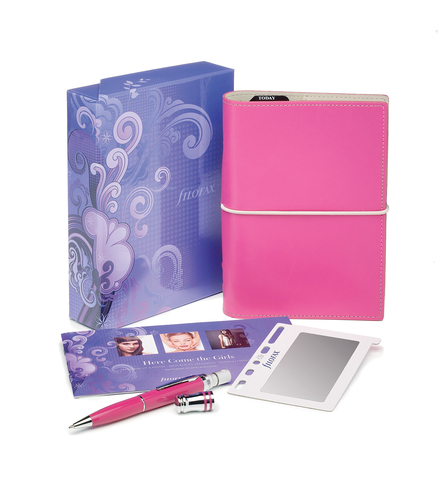 2nd November 2009: Launching today, the limited edition Filofax Beauty Giftbox (www.filofaxgifts.co.uk) is everything a girl on the move could wish for. For just £35, each Giftbox contains a unique perfume pen atomiser, a mirror and a voucher for a fabulous free beauty treatment worth up to £100, and if that weren't enough, you'll also find a chic Filofax organiser – all wrapped up in a stunning Giftbox!

Filofax Organiser – juggle those invites

With a choice of three designs, the Filofax organiser comes packed with all the stationery a busy girl needs to keep on top of life - so there's no excuse to miss a date (or a beauty treatment) ever again! The organisers...
Read full release