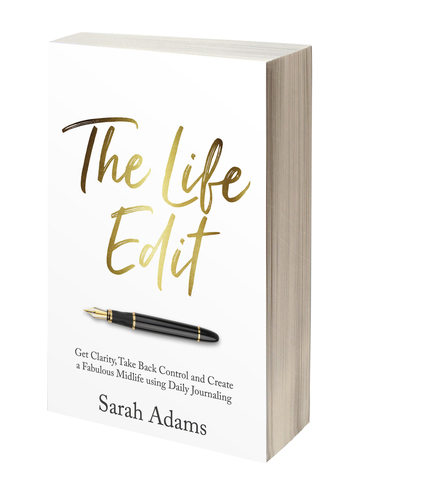 If you want to make a big positive shift in your life but think you have no time to do it or don't know where to start, then a new book out next month will take you from average to awesome in just a few minutes a day.

Based on more than a decade of research into the impact of handwriting and daily journaling, The Life Edit by Sarah Adams, explores how journaling can be used to make inspired and intentional life choices, embracing your mid-life wisdom, and giving you the confidence and clarity to move forward with intention and integrity-rather than feeling obligated to be on a constant treadmill and getting nowhere.

Sarah, a journalist, author, lecturer and coach said: "The book is based on my eight step LIFE EDIT coaching programme that uses daily journaling and writing at its core to help people create transformational changes and live a life of positivity and clarity.

"I have written it after spending ten years working with mid-life...
Read full release