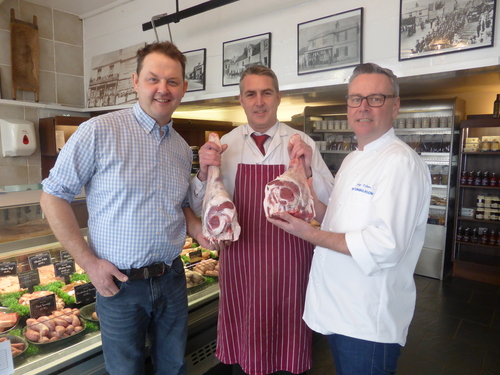 It's National Butchers' Week (23 – 29 March 2015) and food-finding network Local Food Britain has revealed the findings of its recent customer survey, which suggest overwhelming support for independent butchers. 93% of respondents perceive their butcher as most trustworthy, while nine out of 10 say quality is more important than price.
Celebrity chef Tony Tobin of The Dining Room in Reigate, Surrey, agrees. He sources meat from Robert and Edwards butchers just a few doors down from his restaurant, and says he appreciates talking to a butcher about the origins of the meat. "Quality is important to a real butcher – it's his livelihood," Tobin explains. "When people ask me for dinner party advice, I always say, 'If you do nothing else, spend on your meat.' Your butcher is someone you can talk to about what you need."

Robert Hewitt, the manager at Robert and Edwards butchers, agrees....
Read full release