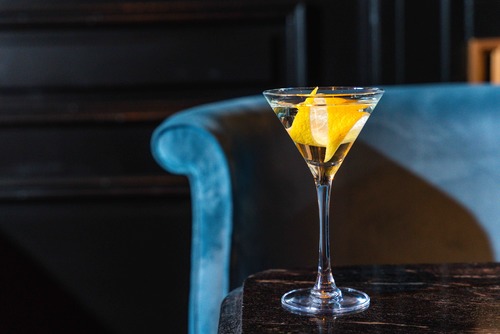 Belfast's famous 5-star Merchant Hotel has launched a new cocktail list with strong green credentials.

Upholding The Merchant's tradition of respecting the classics whilst showcasing passion and skill in crafting new cocktails, Volume V of The Cocktail Book at The Merchant Hotel features a pared back selection of 20 cocktails. The list aims to capture the zeitgeist of the cocktail scene, showcasing timeless favourites, Merchant signatures and innovative Merchant originals.

Sustainability was a big focus in curating the list. Building on The Merchant's farm to table ethos elsewhere in the hotel, every effort has been made to streamline processes to limit unnecessary waste. Each element of the drinks has a purpose; nothing is wasted. Garnishes, if present, are edible or a by-product of another drink, and are always designed to enhance the piquancy of the cocktail. For example, bartenders handcraft their own orgeat syrup for use in several cocktails, and...
Read full release