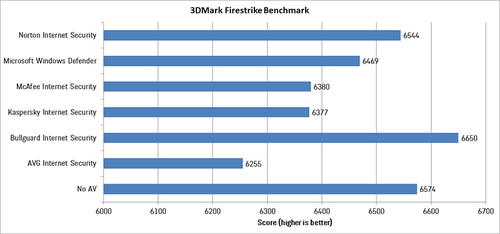 Can you have lightning fast speed and still be protected?

Chillblast puts it to the test!

LONDON, AUGUST 8th, 2018 – Multi-award winning cybersecurity company, BullGuard, was recently proven to be the fastest Antivirus solution for PC for gamers according to tests carried out by Chillblast, an award-winning builder of custom PCs, gaming desktops and gaming laptops.

Not only did BullGuard come out on top in 3DMark and F1 2017-based benchmarking, it also delivered better FPS performance than computers with no AV software. BullGuard doesn't just reduce the impact of antivirus on your games - it actually speeds them up.

This rival-beating performance is thanks to BullGuard's patent-pending Game Booster, which optimises CPU performance for noticeably smoother gaming with a faster frame...
Read full release