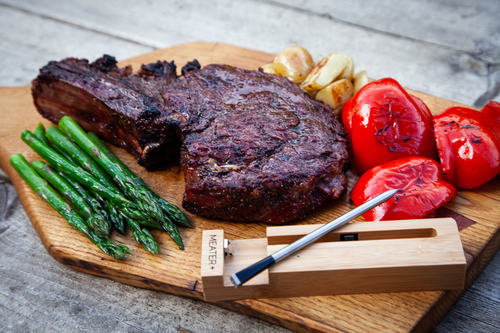 No matter which meat you throw on the flames this BBQ season, the ultimate wireless meat thermometer will ensure it is succulent and safe to eat.

Leicester, 14th May 2020 – Whether you prefer a rustic fire pit or a modern BBQ to cook your meat al fresco, you can benefit from a helping high-tech hand to ensure your open-air culinary endeavours are successful. The MEATER+ wireless meat thermometer takes the guess work out of BBQing to perfection.

The MEATER+ is simple to setup, simple to use and wireless. It provides a smart guided cook system which will ensure satisfying, safe-to eat results every time and can be used with a large selection of meats, from salmon to a suckling pig. So why not ditch the sausages and burgers this summer and expand your BBQing repertoire.

When you're BBQing for others, the 'steaks are...
Read full release