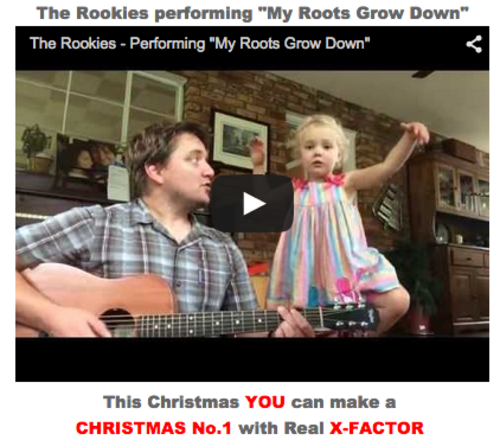 "I actually snorted out loud on the tube going to work, laughing!" said Harry 26 (now grown up and working).

Until TODAY only his children knew quite how badly their Dad, David Clancy, had ROOKIE-DAD-SYNDROME. 

They have lived with it for years but now he's got it really bad, actually singing the TWELVE chapters – one for each of the TWELVE DAYS OF CHRISTMAS – of the beautifully illustrated, quirky new iBook: Meet theMultiples "The Wall" for 4 to 11 year olds - though actually, they hate to admit, the parody-songs are quite catchy and the chapters are easy to follow for children when they listen to a chapter that's sung and look at the Read-Along text.


Each of the chapters are parodies of classic glam-rock hits like Demis Roussos's Christmas 1976 hit "When Forever is Gone", everyone will know them! and will be...
Read full release