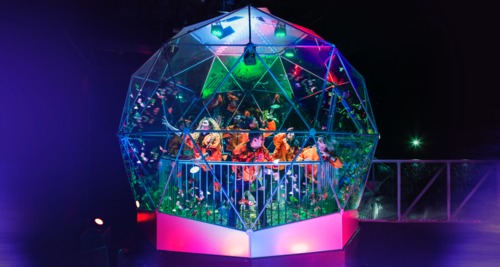 The hugely popular The Crystal Maze LIVE Experience has today announced that in Spring 2019 it will be launching the largest maze yet in the heart of London and home of British entertainment, the West End.

The all-new West End maze early bird tickets go on sale from today. The new site at the London Trocadero will cater for the unprecedented demand experienced by the Islington venue since 2016 with 32 all-new games, a new Maze Bar and, for the first time, all day opening hours and on-the-day ticket purchases. The Maze will also open up to a younger audience by offering games for 13 years old and up.

The move to Shaftesbury Avenue follows the success of the attraction since launching via Indiegogo back in 2015. The project's popularity was initially proven by a sold out run of eight months, with fans of the cult TV series eager to take part themselves. Since launch, the experience has gone on to create its own fanbase distinct from the show and has now...
Read full release