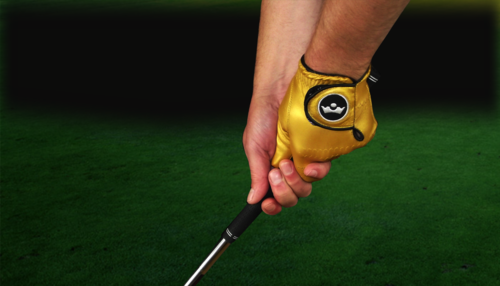 Phil & Rob are friends who play golf regularly and compete with each other for prizes such as golf balls, ball markers, attire etc. This was getting a little out of hand so they decided to play for possession of a golf glove but not just any glove !.

Phil thought a gold glove would be more suitable and searched online to no avail so decided to have one made for their private competition. The sample provided was so good that they decided to have more manufactured to sell online.

"To gauge interest we did a giveaway on Facebook in return for likes, shares and comments. The response was overwhelming with many liking the idea of using the glove as a prize for competitions between friends or for golf society days and golf tours" - Phil Millington

Goldgolfglove.com was only officially launched in January and gloves have already been shipped to customers across the globe.

King of golf mens glove available S, M, M/L, L,...
Read full release