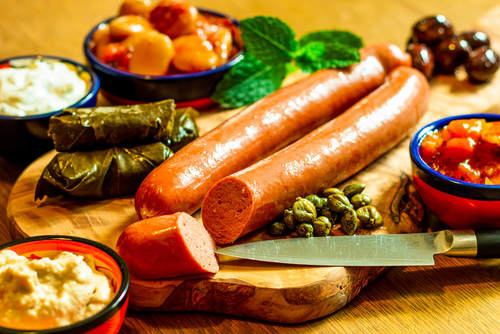 TODAY, The Sausage Man, a leading UK based German sausage and hot dog wholesaler launched the best ever tasting low salt Halal Beef Hot Dog.

The demand for halal products is high in the UK and is rapidly growing. And even if there are already lots of products available in the market, the customers tend to choose better quality and healthier options.

A great tasting hot dog with high protein and low salt content fits market demand perfectly and will sell quickly. The Sausage Man as a leading player in the sausage and hot dog market is well prepared to distribute this product UK- and Ireland-wide.

Having already good sales established with a turkey-based halal hot dog, Michael Juska, Managing Director of The Sausage Man often gets questions about a beef halal hot dog.

He said: "To find a good tasting halal sausage is a challenge. We tried a lot and found inferior quality sausages with just 35% meat content.

...
Read full release