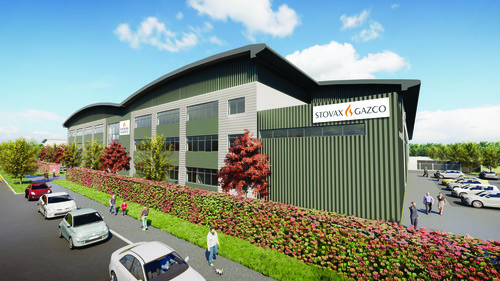 Stovax Heating Group

Stovax Heating Group Ltd (trading as Stovax & Gazco) has signed a 15-year lease with the UK's leading regeneration specialist, St Modwen, and Devon County Council, to occupy a brand-new, purpose built, 196,037 sq ft manufacturing unit at the Skypark development in Exeter.

Stovax & Gazco is a leading manufacturer of high-quality stoves and fireplaces, exporting to over 25 countries across woodburning, gas, and electric fuel types. Operating for almost 40 years, the manufacturer employs approximately 300 staff local to their Exeter facility.

Skypark is considered Exeter's new generation of Business Park, combining industrial, office, and distribution space in one hub, and is the cornerstone development of the Exeter and East Devon Growth Point initiative. It is planned that Skypark will be the South West's most significant Business Park, also including hotels, local facilities and a biomass and gas combined heat and...
Read full release