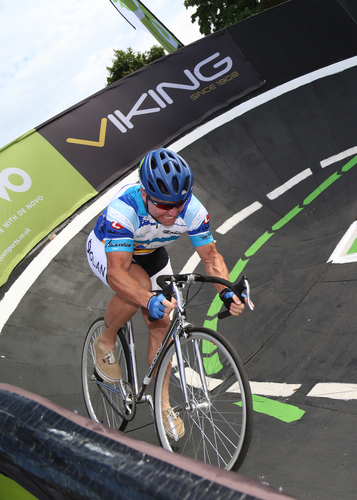 Viking StreetVelodrome SuperFinals to Play Out in Canary Wharf

Montgomery Square, Canary Wharf. August 10th 2017 6pm

Professional cyclists will be battling it out for the 2017 Viking Streetvelodrome Series title in London's Canary Wharf. The breathtaking action will be played out in front of the cameras as part of the televised show and live spectators at the event. Anyone with a passion for cycle sport will not want to miss this!

StreetVelodrome is a pop-up, portable cycling velodrome with fast straights and steep, banked corners at either end. Six pro teams from across the UK and Ireland (Team London, Team Dublin, Team Wigan, SouthCoast Rollers, Suffolk Saints and Team Wigan) have been racing in regional heats and now will be fighting for victory in an everything-to-play for Olympic pursuit-style, knock-out tournament.

Head to Montgomery Square to enjoy the bar, music and cheer for your favourite team from 6pm. You can...
Read full release