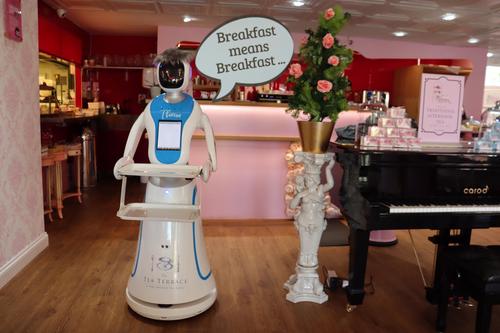 The robot has been named Theresa in nod to the nickname "The Maybot" given by the UK media to the former Prime Minister Theresa May

London (July 28th 2019): A British chain of restaurants and tea rooms based in London has become the first in the UK and Europe to introduce a robotic waitress to serve its customers, in what it says will be a pilot for the introduction of more robots in its work force in the future in the face of rising labour costs.

Ehab Shouly, Managing Director of The Tea Terrace, which owns and operates four restaurants and tea rooms in Cobham, Central London and Guildford, today announced the launch of Theresa the robotic waitress at The Tea Terrace's newest branch on Oakdene Parade in Cobham, Surrey.

"We've christened the robot Theresa in a nod to the media's nickname for former Prime Minister Theresa May. But our robot is far more intelligent than the vast majority of our British politicians, and she would easily...
Read full release