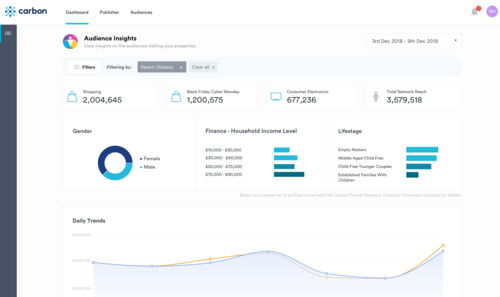 Newspaper entrepreneur David Montgomery, has partnered his National World business with data management platform, Carbon by Clicksco (Carbon), in a strategic move expected to increase revenue and readership for publishers, ensure more transparency for digital advertisers and better target audiences with rich, relevant content.

Together, National World and Carbon believe they can deliver value for owners and investors by aggregating news publishing sites in one place while retaining the distinct appearance, brands and content of each. Using intelligence from 1.25billion global customer profiles, Carbon promises to reach more consumers with intent to purchase, based on their data. Thanks to its unique taxonomy, which allows for better quality audience management, publishers will be better able to attract a premium from advertisers previously difficult to unlock and leverage.

The industry-first partnership is being rolled out amid research showing that...
Read full release