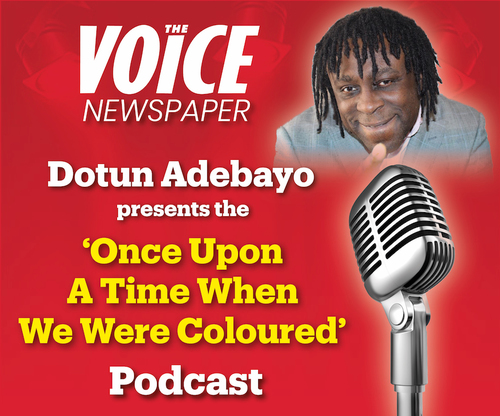 FOLLOWING THE launch of The Voice Newspaper's new monthly edition, the publication has announced plans to launch their own podcast series, starting with a podcast hosted by Dotun Adebayo entitled 'Once Upon A Time When We Were Coloured'.

The podcast presented by the acclaimed journalist will launch Wednesday 2 October on Soundcloud and The Voice Online, and will cover a range of subjects whilst exploring life for black Britons in the UK from the past, present and hopes for the future.

Speaking ahead of the launch, Adebayo said: "We can speak for England. We know that. We've always known that, yet once upon a time when we were 'coloured' England didn't want people of colour to speak for it.

"With the new monthly edition of The Voice and the new website, you can now see and hear some of our greatest critical thinkers discussing the hottest topics of today on my brand new weekly podcast Once Upon A Time When We Were Coloured. Expect the...
Read full release