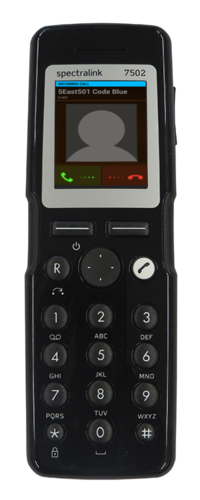 New 7502 handset provides secure, scalable voice centric mobility.

LONDON, UK – April 17, 2018 – Spectralink, the global leader in enterprise mobility solutions today announces the launch of its new 7502 DECT handset. Our new handset is the first in a series of product announcements since the company recently launched its DECT innovation programme, and provides businesses of all sizes with a robust yet affordable solution for secure superior voice communications and targeted messaging combined with the scalability to pursue growth.

Simon Rayne, Managing Director, EMEA & APAC Sales comments, "Any business focusing on growth are looking for entry-point mobile handsets to manage operational efficiencies and improve staff productivity. We designed this new affordable...
Read full release