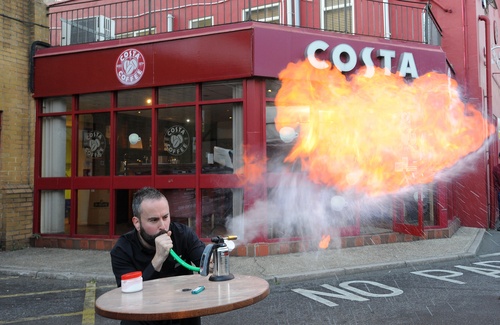 Costa Coffee's (www.costa.co.uk) Winner of Best Speciality Drink at this year's Barista of the Year Awards was Boyd Murdock from Scotland with his Cranachan Affogato, an espresso based coffee. He fought off tough competition which was open to all 25,000 barista's worldwide and ended with a final twelve baristas from India, Asia and Europe, after weeks of perfecting the final recipes.

The Winning Drink - A Cranachan Affogato

1 teaspoon Honey
1 small scoop of vanilla icecream
3 teaspoons raspberry coulis
Raspberry syrup
1 teaspoon toasted pin head oatmeal
1 shot of Costa mocha Italia coffee

Layer ingredients into the glass. First add the honey, next the icecream and raspberry coulis. Then sprinkle the oatmeal over the top and drizzle a little of the syrup. At the last...
Read full release