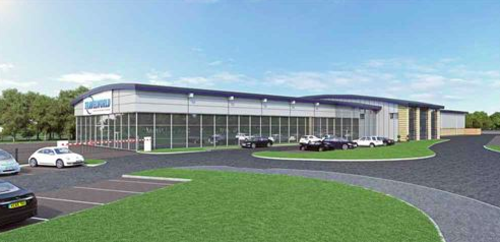 Exciting times ahead for UK Erwin Hymer Group motorhome dealer - new 5 acre showroom and service centre build announced and rental service launch. "

Travelworld have announced they expect to begin building their new 5 acre purpose-built service centre and showrooms at the beginning of 2018, with an anticipated open date of September 2018.

The 40 year old family-run company - an established UK Erwin Hymer Group dealer, are currently based in Telford and the new showrooms will be located in Cresswell Park, Stafford North, near the Stafford exit at Junction 14 of the M6.

The new location will provide considerable ease of access for drivers of some of the large motorhomes which the dealer handles.

The service centre itself and showrooms will have sufficient workshop bays to accommodate up to 25 large A-class motorhomes and the liners by the likes of Hymer and Niesmann + Bischoff, which have become synonymous with...
Read full release