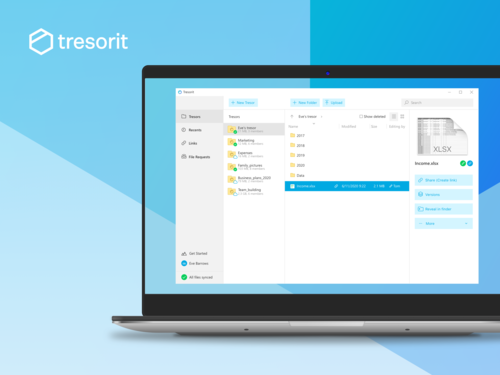 Zurich / Budapest, December 3, 2020 - Tresorit, a leading the end-to-end encrypted file sharing and content collaboration platform, announces that they have been named a Customers' Choice in the 2020 Gartner Peer Insights 'Voice of the Customer': Content Collaboration Tools.

Tresorit is the first ever end-to-end encrypted service receiving this distinction, not only in the Content Collaboration Tools market, but in all Gartner markets. Tresorit's zero-knowledge end-to-end encryption ensures that, unlike competitors such as Dropbox or Box, they can never decrypt and access users' files.

"As our mission is to empower every user with the means to collaborate in a secure and frictionless manner, receiving this distinction directly from our user community is an important...
Read full release