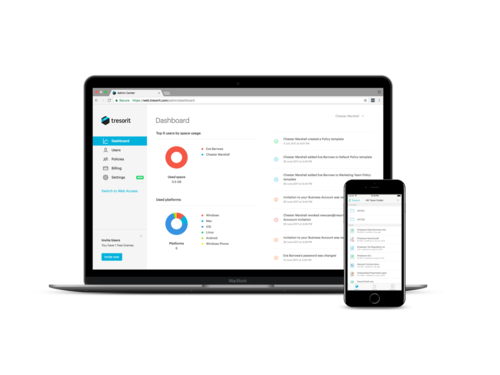 Niederteufen / Budapest, 14 August 2017 – Tresorit, the cloud encryption company, updates its file sync & sharing product for businesses with advanced data control features. Tresorit Business aims to support customers in protecting personal data with end-to-end encryption and achieving compliance with the General Data Protection Regulation (GDPR), the new EU data protection law.

Tresorit Business combines built-in end-to-end encryption with data governance and is used by more than 10,000 businesses worldwide to collaborate securely. With Tresorit, customers' files are encrypted client-side before being uploaded to the cloud. This process guarantees they are only readable by the owners of the data and those who they share with.

Tresorit Business update: more data control features, redesigned Admin Center...
Read full release