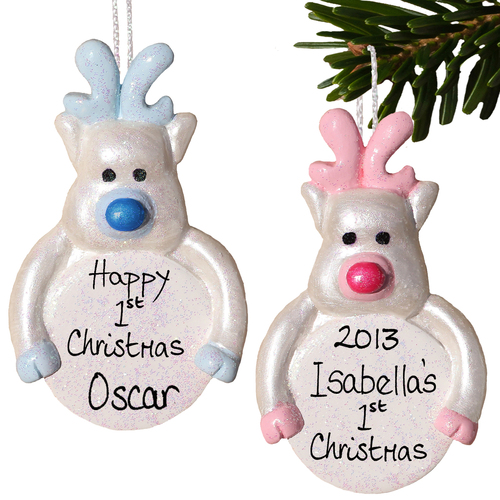 A baby's 1st Xmas tree decoration with a difference! This Christmas Truly for You build on their success and are proud to announce the birth of their unique Blue and Pink nosed baby reindeer!

Santa in a red, baby pink or blue suit is always a top choice, but now Father Christmas' forever-friend Rudolph is joining in the fun!

Kim from Truly for You explains

"Our gorgeous traditional red Father Christmas and Rudolph the red-nosed reindeer make great presents as children's tree decorations. Our Baby Pink and Baby Blue Father Christmas handmade baubles have proved to be a popular gift choice...
Read full release