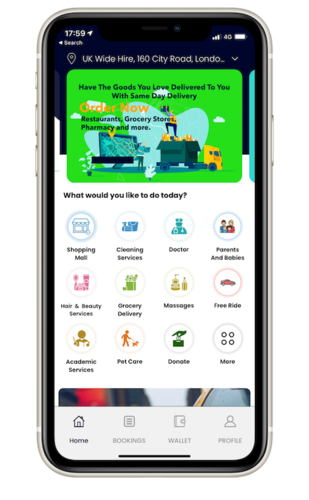 Using an app to access a single service is common. It can also be inconvenient. The new app Tuko changes that experience for the better, bringing 1000+ services to one easy-to-use place.

October 27, 2020

The demand to have quick access to dependable, quality services is greater than ever. Having to hunt the internet to find a dependable service provider is far from the most optimal of experiences. Fortunately, that dynamic has now changed for the better, thanks to Tuko App. Tuko recently celebrated its launch, offering a new app that delivers access to over 1000 services with more being added all of the time. This "all-inclusive" app experience is helping Tuko App live up to the byline "The King of All Apps" for both users and for service providers, who are also finding huge value in registering on the app. Tuko App is available for free for both iOS and Android devices.

"Our mission is to bring every service there is a demand for under...
Read full release