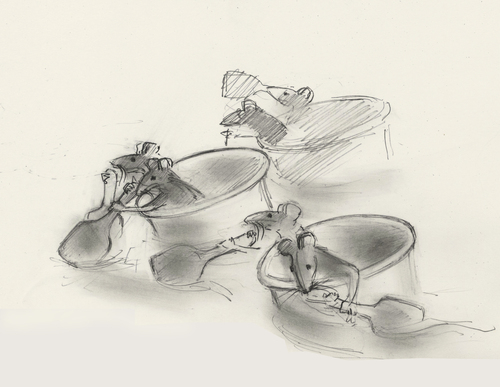 Two Bad Mice Publishers (www.twobadmice.com) have set up a newsfeed and website to supply the growing public interest in the West Wales Olympics.

It all started after the owner of Lampeter House discovered that mice in his garden were staging an Olympiad. Every day there are new events, from wrestling and weight-lifting to gymnastics and swimming, which have been beautifully illustrated by the publisher's resident artist Julian Williams who is watching the games from behind the curtains of a window overlooking the garden.

The drawings are a summary of the main events of the day and are posted on the web blog www.mouseolympics2012.blogspot.co.uk...
Read full release