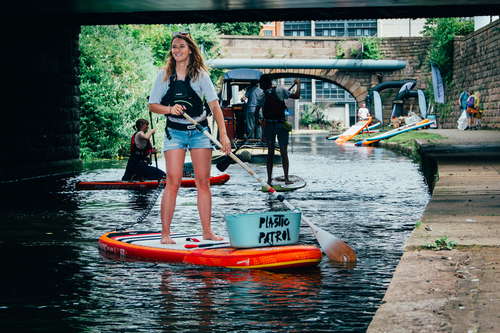 On Saturday 21 September 2019 Plastic Patrol, a global movement to eradicate single use plastic, is coordinating a series of clean ups across the UK as well as Europe, Brazil, Thailand, Mexico and the USA to mark World Clean Up Day.

UK Locations: London, Falmouth, Plymouth, Torquay, Southampton, Brighton & Hove, Bedford, Kingsbridge, Nottingham, Oxford, Leeds, Reading, Birmingham, Glasgow, Stirling, Dunfermline and Edinburgh.

The goal is simple, but crucial: to run the first mass activity based clean up of its kind and collectively remove and record a whopping 250,000 pieces of rubbish from in nature in just 24 hours.

Each clean up is activity based and in return for providing an opportunity to take part in FREE activities - from paddle boarding and yoga, to plogging and parkour - volunteers are asked to make a payment in the form of a 'nature tax'. That...
Read full release