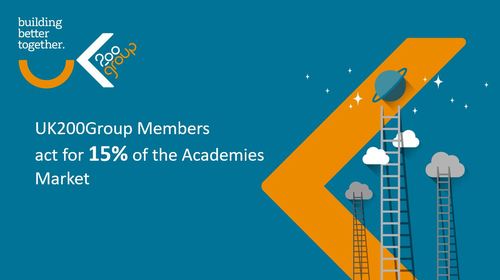 To celebrate 10 years of tracking the rising statistical data of the Academies market, the UK200Group is delighted to announce that its member firm's share of this sector has followed the curve and continued to increase. The figures were announced to member firms at their annual UK200Group Academies Update Webinar facilitated by Peter Herbert, Insight Training, on Friday 2nd July 2021.

Thursday 8th July 2021

For the past decade, the UK200Group has tracked its member firm's market share in the Academies sector amongst England's market totals. Understandably, over the past 10 years academies have grown exponentially, 2021 being no exception. England's primary academies shows an increase of 344 schools (6%) in addition to Multi Academy Trusts (MATs) which are up by 10 (1%). Within the overall Academies sector the UK200Group is up 1% from last year, holding a 15% share from June 2021.

Carrie Jensen, Forrester Boyd and Chair of the...
Read full release