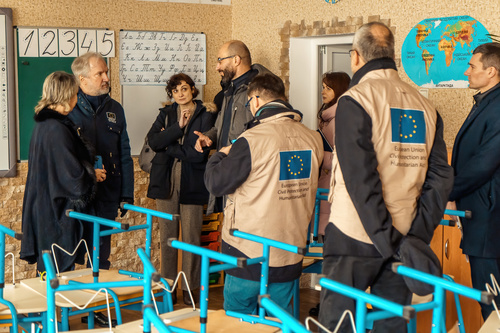 • UNOPS and partners, with support from the European Union, will work with the government of Ukraine to repair more than 40 schools affected by the ongoing conflict.

• The €20 million project will provide safe learning environments to more than 20,000 students

• Goal is to complete the majority of work by the start of the new school year in September 2023

• Damage assessments of the schools to be rehabilitated have already begun across the Chernihiv, Kyiv, Kharkiv, and Sumy regions.


Together with the government of Ukraine, partners, and with the support of the European Union, UNOPS will carry out emergency repairs of over 40 schools across the country.

The ongoing conflict has led to the destruction of much of the country's infrastructure. This includes public buildings and schools, putting the rights of millions of children to a quality education at risk.

As part of the European...
Read full release