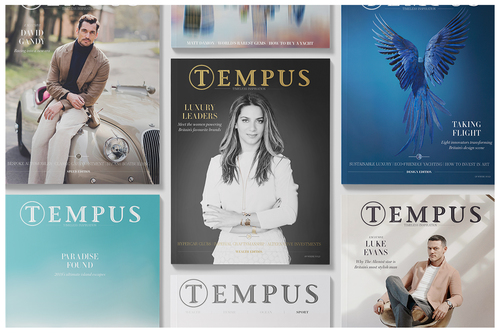 Tempus will be the flagship title of newly formed publishing and content agency Vantage Media Group

Luxury lifestyle title Tempus has been acquired by newly formed Mayfair-based publisher and content agency Vantage Media Group, marking a new phase of growth for the award-nominated publication. Tempus undertook an extensive rebrand in 2017, transforming from a niche watch title to a coffee table book-style magazine specialising in luxury lifestyle and supported by the UK's first dedicated daily luxury news website, tempusmagazine.co.uk.

Vantage Media Group will see core members of the brand's editorial and events team continue to grow Tempus through 2019, while also offering its expertise to Vantage's clients via contract publishing projects, digital content creation and luxury brand events.

"Team Tempus is delighted to join Vantage Media Group and launch this...
Read full release