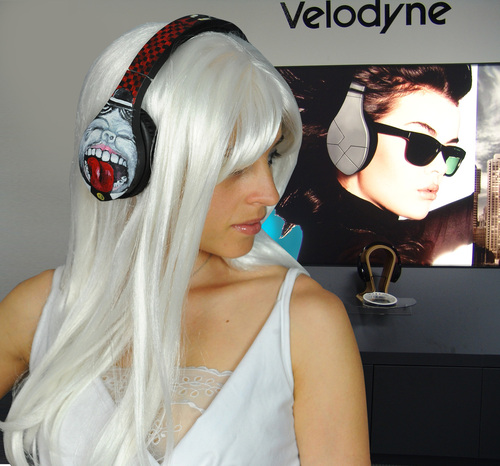 Velodyne Acoustics attends three events in one weekend: Bottle Rock, PULSE, and High End Munich

(EMAILWIRE.COM, May 21, 2013) – Los Angeles, CA -- Inundating the art and music world, Velodyne took the spotlight on the international stage, at three art/music­oriented events in California, New York, and Munich, Germany all in one weekend: May 9-12. Showing support for the arts and charity, Velodyne jammed with music fanatics at Bottle Rock Music Festival in Napa Valley, collaborated with contemporary artists at PULSE Art Fair in NYC, and impressed the audiophiles at Europe's largest consumer electronics show, High End Munich. Featuring their newest line of headphones at each event, Velodyne also introduced their artistic customizable skins, integrating high performance sound with artistic designer skins to accessorize.

First, a short hop away from Velodyne Headquarters, Velodyne Inc. proudly partnered with Bottle Rock in Napa Valley, joining such...
Read full release