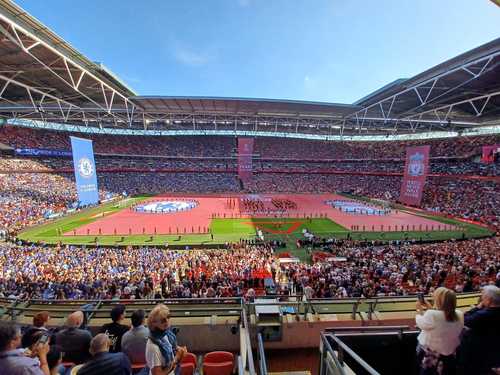 Chelsea in blue, Liverpool in red - but green was the colour of Saturday's 2021/22 Emirates FA Cup Final as sustainability took centre stage (literally) with a world first recycled pitch banner


Liverpool and Chelsea might have thought they were the only ones taking to Wembley Stadium's legendary grass on Saturday, but Veolia, The Football Association (The FA) and Wembley Stadium teamed up to shoot for sustainability by creating a recycled plastic banner which unveiled the pitch ready for the game of the season.

With plastic produced from previous events at Wembley Stadium connected by EE, Veolia collected and sorted 47,600 plastic bottles, which were sent to Radici Group's facility to be recycled into PET plastic yarn. This recycled material was then spun into Saturday's 105 metre long and 68 metre wide match day pitch cover, emblazoned with the two teams' logos.

Now that the final whistle has been blown, Veolia will upcycle the...
Read full release