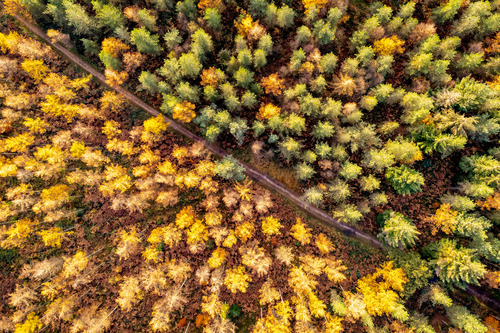 As Britain's beach resorts prepare to pack away their deckchairs and umbrellas for another year – organisers of the UK's highly acclaimed new roadtrip route are just getting into gear for their peak season.
The glorious South West 660 drive around the coast of the southwest peninsular is considered to be at its best in the coming autumn months.

The spectacular route around the coast of Dorset, Devon, Cornwall and Somerset has been a massive success with visitors, travelwriters and local businesses since it launched earlier this spring.

Locals say that the amazing 660-mile coastal adventure is even better from September onwards. Visitors can do it all as a once-in-a-lifetime bucket-list treat – or enjoy one of the 12 sections of around 50 miles each.

Here are ten great reasons to take a South West 660 roadtrip break this autumn:

1
Just look at those trees!
Autumn colours are twice as good when...
Read full release