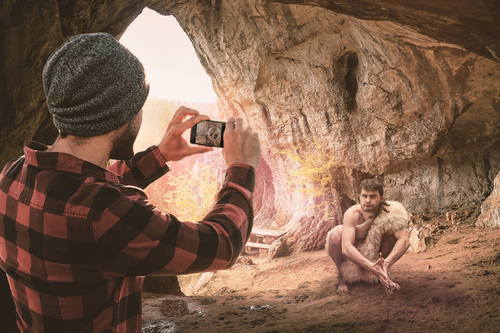 Experience gift business develops revolutionary new experience to offer time travel for customers

Pioneering experience experts at Virgin Experience Days have today launched the ultimate travel experience, offering customers the opportunity to travel back in time.

Consumer research unsurprisingly revealed that 87% of customers would relish the opportunity to go back to a significant time in history, take a selfie with a Stegosaurus, or simply roll back the clock to check they didn't leave the hair straighteners on.

The experience, which costs just 88 pounds, allows time travellers a one hour trip back in time to an era of their choice (geological, anthropological or historical). Date and time specific options are available to the second. All successful time travellers receive a personalised souvenir t-shirt.

Liam Howard-Jones, Head of Marketing at Virgin Experience Days, said the company prides itself on the innovations...
Read full release