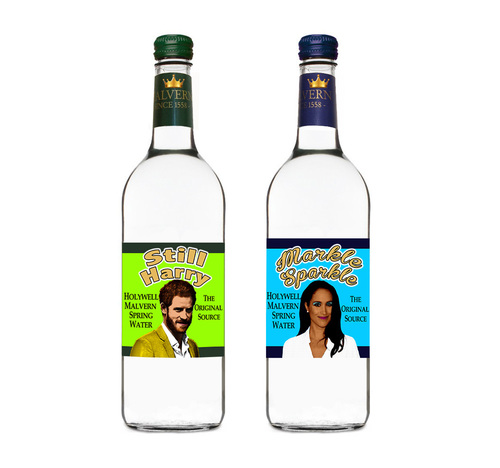 May 2018

Royals' Favourite Water
Gets Royal Wedding Make-over

Markle Sparkle & Still Harry Malvern Water Ensure Wedding Celebrations Are Whine-free

Malvern is renowned for being the purest mineral water there is and that's why, for five centuries, Royals have made it their drink of choice.

With the nation preparing to celebrate the latest Royal Wedding, Holywell Spring Water, who bottle water in Malvern, are offering an alternative to the usual bubbly.

It comes in the bottle shape of Limited Edition Markle Sparkle sparkling water and Still Harry, which is non-sparkling but still exciting in its own way.

The bottles will only be available in the week prior to the wedding in May. Commenting on the wedding water, Simon Smith on behalf of Visit The Malverns, said:

"Malvern grew up around its water and the Victorian water cure. We have over 150 wells throughout the area that...
Read full release