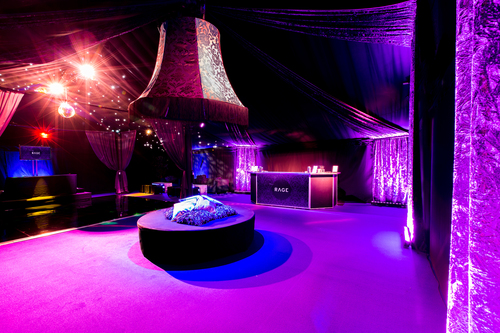 A new concept in partying, Rage Pop-Up Nightclub gives you all the class and style of a top London venue right in your back garden. Your night, your guest-list, your club.

Rage provides opulent interiors that boast boutique-glamour. The feel is members only club. The style is cool and quirky. Designed for partying; ambient lighting, rich fabrics and a starlit canopy create a luxurious French bohemian feel.

The idea was developed by Mirage Parties. Drawing on 25 years of event knowledge and looking towards future party and evening trends they created the concept of the pop-up nightclub called Rage. With their vast experience in events management and knowledge of the most unique venues in London and globally, Mirage Parties saw a gap in the market to create a unique and...
Read full release