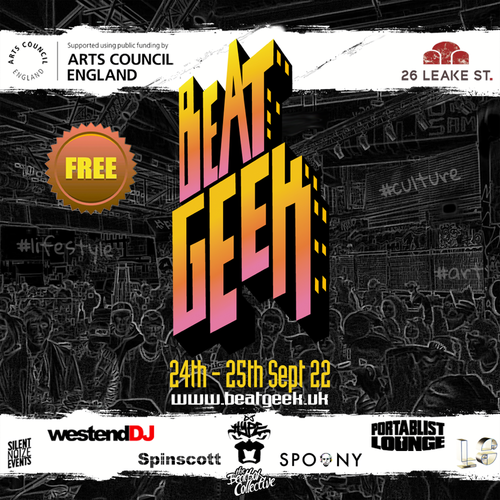 A diverse community-based event dedicated to DJ life and subcultures, education, production,
performance, Scratch battles, talks alongside a leading music technology brand trade show.

BEATGEEK WEEKENDER #beatgeek2022 launches this week with a series of targeted weekday
workshops and on Saturday 24th and Sunday 25th September a FREE public event open to all.
Tickets to be pre-registered via www.beatgeek.uk.


Venue: 26 Leake Street - 2 mins from Waterloo station, enter through Leake Street Graffiti tunnel.


• Technics 50th Anniversary showcase

• 5th year anniversary of BEATGEEK

• Weekday turntablism workshops for SEND, LGBTQ+, Woman Only and other

• Launch Party: UK & Ireland International DJ Association (IDA) Championships
...
Read full release