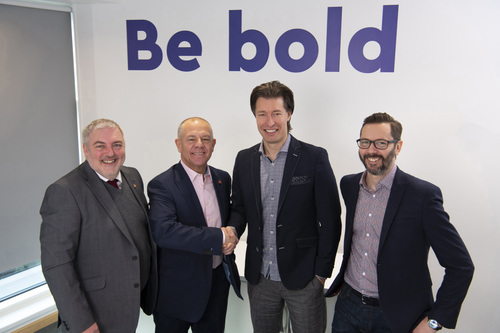 HERMES AND GMB IN GROUNDBREAKING 'GIG ECONOMY DEAL'

Hermes' self-employed couriers now have the option to take holiday pay and have guaranteed earnings following a ground-breaking deal between the leading consumer delivery company and the GMB.

The collective bargaining agreement is the first ever recognition deal of its type, and is designed to support the rights of self-employed people providing courier services to Hermes. It reflects that the world of work has changed and how employers can change with it.

Hermes couriers can now choose to become 'self-employed plus', which provides a number of benefits such as holiday pay (pro-rata up to 28 days), and individually negotiated pay rates that allow couriers to earn at least £8.55 per hour over the year. In addition, those self-employed plus couriers that join the GMB Union will benefit from full GMB representation.

This is an opt-in model and will not affect those couriers...
Read full release