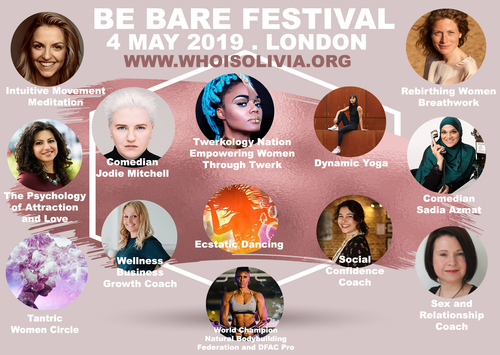 WHO IS OLIVIA FOUNDATION LAUNCHES IN MAY 2019

Who is Olivia Foundation is a not for profit organization that has a mission to raise self-esteem for all Women. It aims to provide support for Women to overcome challenges in today's World, creating social change and tackling areas of school and workplace bullying, mental health support, suicide prevention. Whois Olivia also aims to campaign to stop the unrealistic beauty standards set by the beauty industry whilst creating societal change to combat eating disorders and low self-esteem related to body image concerns. We also are aiming to transform the perception young people have towards charitable organisations by bringing fun and creativity to our annual event.

A Festival with a Twist and a Twerk

Who is Olivia Foundation is holding a one day Be Bare Festival to kickstart it's annual campaign "No Makeup In May". Men and Women will be gathering together to remove makeup and commit for 30...
Read full release