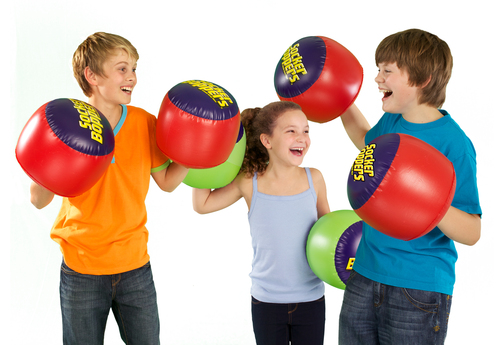 Following the incredible success of TeamGB's 5 medals in the Boxing at the Olympic Games, Wicked Vision are seeing sales of Socker Boppers, their inflatable boxing pillows, soar! With the next generation of young sports stars inspired by the gold medal winning performances of Nicola Adams, Antony Joshua and Luke Campbell, youngsters are choosing Wicked Vision's latest sports toy to emulate their hero's!

Recently launched in the UK, Socker Boppers have been one of the best selling toys in the US for the past 35 years and now the trend looks set to continue in the UK! With record breaking results for Team GB at the Olympic Games, more and more kids want to try out new sports and what better way for parents to encourage their kids to get active than with these affordable inflatable toys!

Socker Boppers are all about foolish fun and youngsters of all ages can really let loose and go for...
Read full release