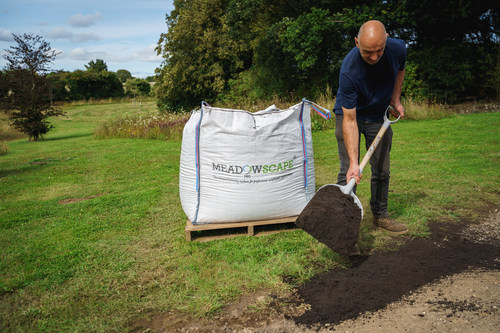 Two innovative new products have just been released by leading UK wild flower specialists, Wildflower Turf Ltd; Meadowscape Pro™ and Wildflower Turf® Finisher.

After several years of research and product testing the Hampshire-based business has announced the launch of Meadowscape Pro™, an enhanced growing medium used by landscape professionals for effective wild flower establishment which has also been used and approved by The Royal Botanic Gardens, Kew.

Meadowscape Pro™ allows for the creation of dynamic and biodiverse wild flower spaces in a range of settings with minimal ground preparation, saving time and money.

Extensively tested and enriched with Hydropor™, this specially developed formula supports good water percolation and retention, stabilising the growing medium for much better seed germination compared to more conventional seeding methods.

Meadowscape Pro™ is suitable for a number of different sites and the...
Read full release