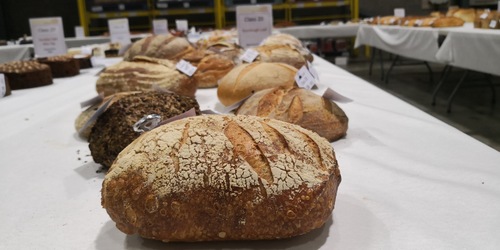 Somersets Withies Delicatessen wins sourdough competition

Withies Delicatessen, based at the Willows & Wetlands Centre in Stoke St Gregory, Somerset, has taken the top prize in the Sourdough Bread category of Bako Southwests annual competition.

The delicatessen fought off strong contenders to claim the top spot in the prestigious competition on Sunday with their signature white loaf, which is made the traditional way using only three ingredients, including a 200 year old starter that originated in Italy.

'The starter was given to me by a chef friend at an Italian restaurant in Cardiff,' said Withies Deli's Jamie Jensen. 'It hails from a small village outside of Rome and has been lovingly looked after for over 200 years.'

'Sourdough bread is increasingly popular at the moment, both for its taste and its health benefits,' Jamie went on to say. 'Bread is the staff of life. Humankind has spent the last 10000 years evolving hand...
Read full release