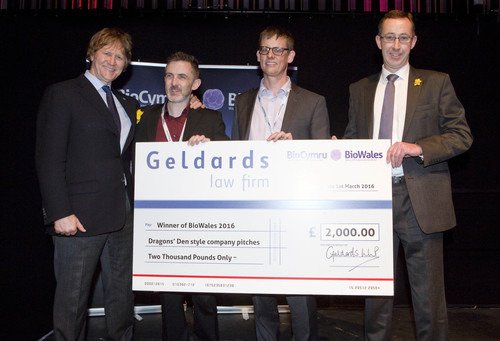 A Welsh life sciences company is celebrating success at this year's BioWales conference. Digital Health Labs, a Cardiff-based data science consultancy, has won the 'Dragon's Den' competition at Biowales 2016 with their Metalyst platform.

Metalyst accelerates meta-analysis of clinical trial data, allowing life science organisations to more rapidly understand which are the best treatments for patients. The platform includes innovative features to streamline data extraction, processing and analysis in order to leverage the benefits of global collaboration in this field.

In front of an international audience, Mark Smithson and Dr Chris Poole presented their successful pitch to a panel of six 'Dragons' headed by Sir Chris Evans OBE, Chairman of Arthurian Life Sciences, and one of Europe's leading biotechnology entrepreneurs.

After their pitch, Mark and Chris took...
Read full release