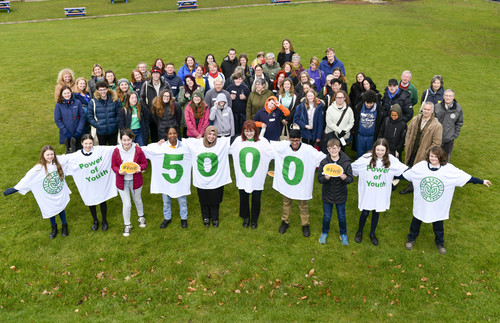 A youth-led green revolution is taking place across England, as 5,000 young people create, organise and run environmental social action projects to make their schools and communities better places to learn and to live in by improving access to nature and addressing the global climate crisis.
The 5,000 young people - called Green Influencers - have all been recruited through the Green Influencers Scheme, a three-year match funded project between educational charity The Ernest Cook Trust and the #iwill Fund. Its target was to recruit 5,000 Green Influencers, which it reached ahead of the Scheme's third annual conference, held in Derbyshire.
At the conference – which was entirely organised and run by young people – some of the Green Influencers showcased work they have been doing and spoke passionately about what the environment meant to them.
This included Green Influencers from Polygon School in Southampton - Jack, Ivan, Aden, Owen, Tyler, Tash and Harley, aged...
Read full release