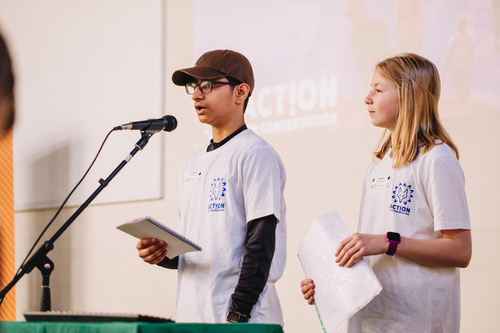 Young people's wellbeing improves and they feel more connected to nature if they are able to get out and about in their local environment and take action on issues that matter to them.

That's the outcome of a ground-breaking scheme, which has so far recruited almost 3,000 young people to be 'Green Influencers' and take positive action to improve the environment of their schools or communities.

The Green Influencers Scheme is run by national educational charity The Ernest Cook Trust, which has given 40 Host Organisation Grants to support the employment of 44 Green Mentors. The Green Mentors' role is to enable young people to lead the way as 'Green Influencers' on environmental social action projects. So far 2,900 Green Influencers have been recruited, and the ambition is to recruit 5,000.

Researchers looking at the impact of the scheme found there was a statistically significant increase in young people's wellbeing and nature...
Read full release