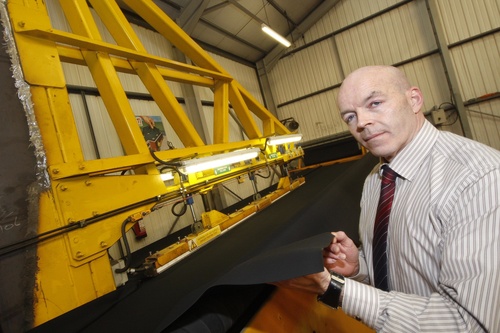 WATERPROOF roofing specialist AAC has invested £65,000 in a second vulcanising machine to meet growing demand for its Prelasti EPDM system.

The company has commissioned and installed the 10-metre unit, adding to its existing 25-metre machine, to increase capacity and eliminate maintenance downtime.

AAC is the UK's sole supplier of Prelasti, a prefabricated EPDM roofing system that uses vulcanising bonding technology rather than adhering strips.

According to the manufacturers this makes the material more durable and gives it a longer 20-year guarantee and a proven life expectancy of 50 years.

AAC recently installed Prelasti at TV adventurer Bear Grylls' lighthouse off the North Wales coast. It also worked on Snowdon's rebuilt mountain summit café.

...
Read full release