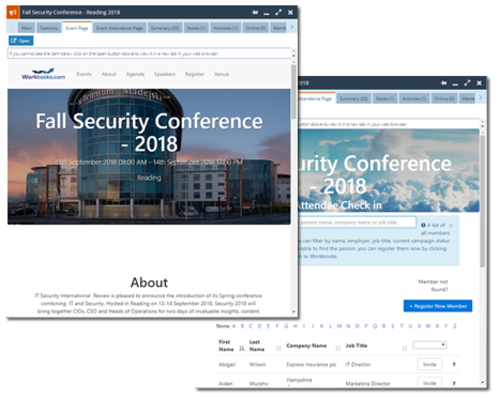 Workbooks, the UK-based leading CRM vendor, today announces the launch of its new events module. The module helps mid-market organisations create and publish an event online, manage the registration process from start to finish and ensure a smooth on-the-day management.


Your events, managed

The events module extends Workbooks capabilities to managing events of all types – from stand-alone training courses and seminars to multi-stream conferences – helping marketers provide a seamless experience for their prospects and customers.

The new module builds on the functionality of the existing Workbooks campaign record and event management web portal. It brings efficiency gains to every aspect of event management, from audience segmentation and event promotion to managing attendees – paying or not - and speakers. And all from a single, fully integrated platform.


Fast-growing platform

The new module...
Read full release