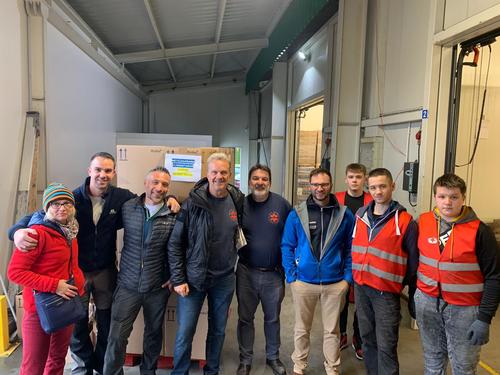 World Extreme Medicine, the world's largest global medic network, has successfully delivered its first convoy of urgently needed medical supplies directly into Ukraine.

The GBP100,000 appeal, called Medics4Ukraine, is co-ordinated by a team of medical professionals and extreme medicine experts from the network of World Extreme Medicine.

Drawing on the experience of organising successful medical equipment convoys to Syria and Myanmar the team have formed contacts, medical expertise, and logistical setup to deliver their first convoy directly to hospitals on the frontline in Ukraine.

Mark Hannaford, founder of World Extreme Medicine states, "Our specialist medical expertise and global network allows us to be speedily setup and deliver convoys directly to Ukraine. Supplies delivered by our first convoy are already being used by medics on the front line to help...
Read full release