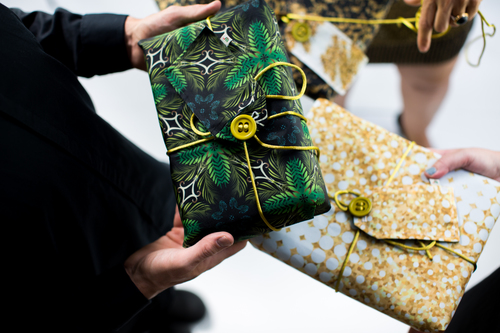 Wrag Wrap recycles waste plastic bottles to create reusable gift wrap for Christmas 2019

Wrag Wrap has entered the festive season with the launch of a new collection of prints for its reusable fabric gift-wrap. In a bid to tackle plastic waste the new range is now made from 100% recycled (traceable) plastic bottle waste.

The World's First Reusable Gift Wrap Made From 100% Recycled Plastic Bottles
With only a fraction of the plastic ever produced being recycled, the majority is destined for landfill, or even ends up in our oceans. Each of Wrag Wrap's new Reversible Crackle Wraps is made from just over 12 recycled plastic bottles. The waste plastic used is fully traceable Rpet.

As each wrap is a completely reusable and durable product, Wrag Wrap estimate that one wrap could save over 1000 meters of traditional single-use gift wrap in it's lifetime*.

(*assumes an average of 8 presents a year)

Eleven...
Read full release