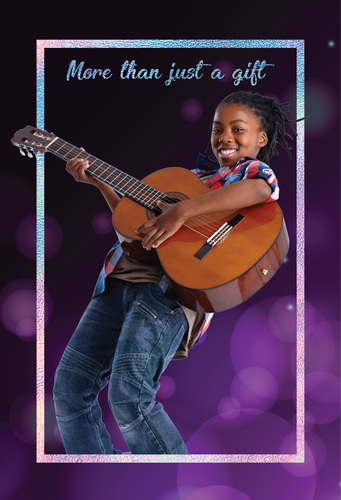 Prepare to be astounded! The greatest music store in the world, Yamaha Music London, is giving something amazing to customers this Xmas – a gift that can last a lifetime plus two FREE online music lessons on selected instruments.*

Stars shine brighter at Yamaha Music London with a host of music packages to suit all ages and abilities! When it comes to playing an instrument age is just a number. A new musical instrument can start, or restart a lifetime of discovery and enjoyment for you and your loved ones.

https://youtu.be/bG8z7Ro49ro


Yamaha Music London rocks Xmas!

RevStar Guitar & Amp Pack
A modern guitar inspired by classic looks and vintage styles, the Revstar RS320 is perfectly matched to the compact but powerful THR5 guitar amp. This pack includes...
Read full release