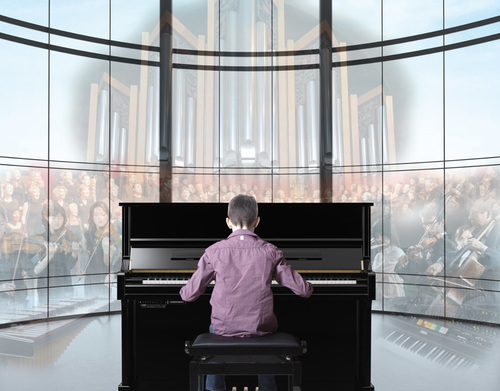 • AMAZING 60% ADULTS WANT TO LEARN
• REVEALS SHOCKING LACK OF ENCOURAGEMENT FOR KIDS TO LEARN TO PLAY
• DISCOVERS OPTIMUM AGE TO LEARN TO PLAY
• FINDS THE BEST INSTRUMENT FOR BEGINNERS

Yamaha Music London, Yamaha's flagship music store in Wardour Street, Soho London, has conducted its' first ever survey of over 1,000 adults across the UK to discover their views on learning to play a musical instrument. An amazing 60% of adults say they want to learn and the start of the New Year is the perfect time to start but sadly the future doesn't look so rosy for children who want to learn to play.

Only a generation ago, families made their own music gathered round the piano, singing Christmas Carols or performing a party piece. Today music is all around. Families have access to music from streaming devices, kids hear music in the car going to school and the music charts are even broadcast live on kids TV.

But…the...
Read full release