Yamaha Music London Lifts the Lid on World Piano Day 29 March 2019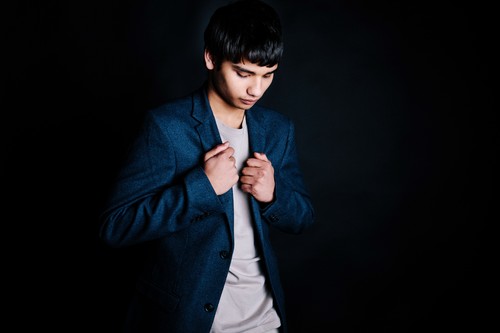 • FREE! INSTORE PERFOMANCES FROM LONDON'S LEADING PIANISTS
• + EXCITING COMPETITION TO WIN TICKETS TO A VERY SPECIAL ROYAL PHILHARMONIC ORCHESTRA CONCERT

Yamaha are thrilled to be part of World Piano Day! No other single instrument offers the range of emotion that can be expressed via the piano. Yamaha built their first piano over 120 years ago and since then have redefined what a piano is capable of with the Yamaha Silent, Disklavier, TransAcoustic and synthesis science and technologies.

Taking place on March 29th - the 88th day of the year (88 being the number of keys on a traditional acoustic piano), Piano Day is an opportunity to celebrate everything to do with the piano - the performers, the music, the listeners - and the instruments themselves.

Throughout Piano Day Yamaha Music London will be hosting some of London's best and most exciting pianists who will be given performances instore. Yamaha Music London will be live streaming many of the performances on Facebook and posting videos on Instagram. See link for Performance Line up https://www.yamahamusiclondon.com/World+Piano+Day+%2719+at+Y...

No need to book – simply turn up, enjoy and take the opportunity to explore and try out Yamaha's award-winning ranges.

Located on the first floor of the Yamaha Music Store in London, the unique Yamaha Piano Hall offers a stunning backdrop to the Yamaha piano range. Few instruments are as sonically rich and emotionally affecting as the piano and the Piano Hall's acoustics lend themselves perfectly to fully demonstrating the timbre and depth of both the Bösendorfer and Yamaha grand piano ranges

PLAY TO WIN WITH YAMAHA! PLAYING COMPETITION
Yamaha would love to hear you play! Film yourself playing an extract from Bach's Prelude in C Major (BMV 846) on a Yamaha piano or keyboard and upload the video to Facebook or Instagram before 28th March 2019, tagging #YMLPianoDay
Follow @YamahaMusicLondon on Facebook and on Instagram.
The winner will receive a pair of tickets to a very special concert performance of Peter And The Wolf by The Royal Philharmonic Orchestra at The Royal Albert Hall in June 2019.

For more information on the competition and to see the exciting Piano Day Line Up visit
https://www.yamahamusiclondon.com/World+Piano+Day+%2719+at+Y...

-ends-

For Yamaha Music London press information, images and filming requests please contact:
press@yamahamusiclondon.com
or call 07732 867899

Yamaha Music London
152-160 Wardour Street
London W1F 8YA
Store telephone number 0207 432 4400
Nearest underground stations: Oxford Circus and Tottenham Court Road.