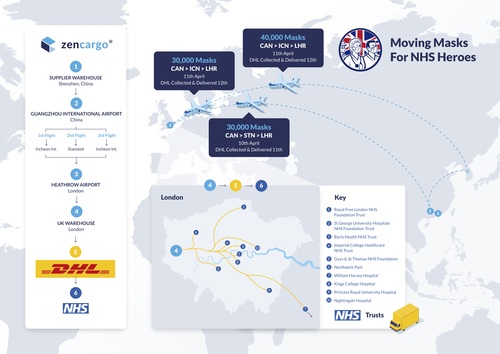 - Traditional NHS supply chains are under intense pressure from the spread of COVID-19. Logistics businesses are collaborating with philanthropic initiatives to ensure that essential medical equipment reaches those in need.

- Crowdfunder campaign, Masks For NHS Heroes, raised GBP1.5m in just over one week to source much needed PPE for frontline NHS staff.

- This has included notable celebrity donations, including GBP275,000 from actor James McAvoy, who has been sharing video updates on the campaign across his social media.

- The initial order of PPE is for 100,000 protective eye-shields which have now been successfully delivered to London hospitals.

- Zencargo, the digital freight forwarder, has coordinated the clearance and transport of the PPE from China; while...
Read full release