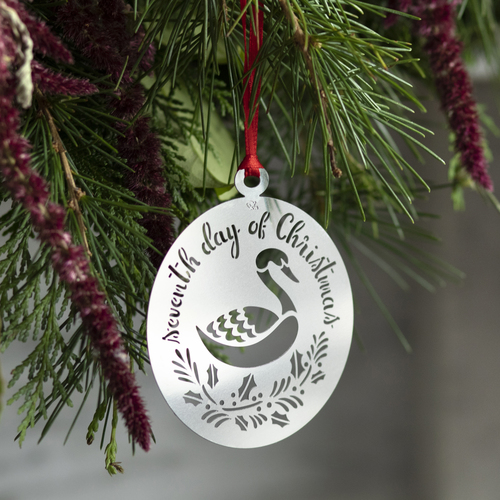 Let Christmas Commence with the 12 Days of Christmas Decorations...

Family-owned, British design business, Robert Welch is counting down to Christmas with the third series of 12 Days of Christmas Decorations, £18 for a set of three.

Made from stainless steel, each circular decoration gives a Christmas nod to the world-renowned melody; 12 Days of Christmas. Tied with a red ribbon, each piece has an intricate cut-out design of days seven, eight and nine.

The set of three decorations includes:

Day 7: - Seven swans a-swimming
Day 8: - Eight maids a-milking
Day 9: - Nine ladies dancing

The trio of decorations are a perfect addition to the Christmas tree, or a show-stopper detail on a beautifully wrapped gift, a hanging decoration in the window or part of the Christmas table setting.

Series One (days 1-3)...
Read full release