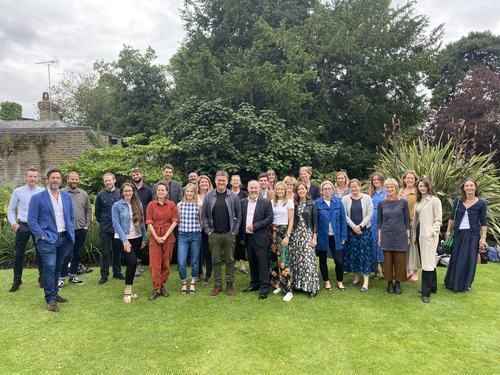 Wednesday, 07 July 2021, the London College of Garden Design (LCGD)celebrated their 2020 and 2021 graduations by donating 100 trees to the NHS Forest.

Due to covid, this year's graduation awarded students from both the Garden Design Diploma and Planting Design Diploma who completed their courses in 2020 and 2021. This year's guest judges were Designers Andy Sturgeon and Carolyn Willitts. Certificates were also awarded to students who have passed the Construction Design Certificate Programme.

Three years ago, the College committed to plant a tree for every student that graduates from one of LCGD diploma courses. The donation is made to the NHS Forest that aims to improve the health and wellbeing of patients, staff and communities by increasing access to green space on or near NHS land.

Director Andrew Fisher Tomlin said "We chose to support the NHS Forest three years ago...
Read full release